Donate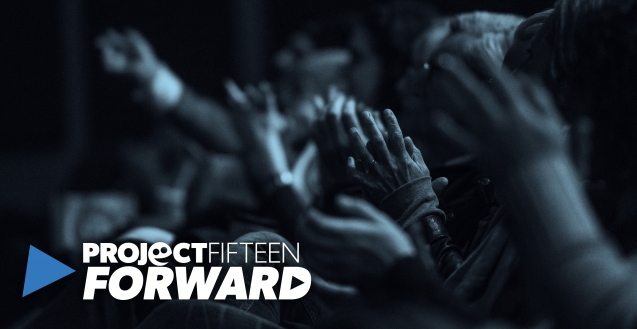 Project: Fifteen Forward
In March of 2020 The Toronto Sketch Comedy Festival celebrated its 15th anniversary. Born in the back room of the Gladstone Hotel in 2005, TOsketchfest continues to grow and evolve serving its primary mission – to invest in and support the development of Canadian comedic voices. We deliver on this mandate by producing performance showcases like TOsketchfest and Comedy Country; creating touring opportunities; publishing comedy recordings; offering professional development and industry networking opportunities to comedians; and by direct funding for comedy projects.
Ours is Toronto's longest-running comedy festival
Toronto's own comedy festival
and a vital part of Canada's live comedy landscape
TOsketchfest is facing pressing challenges. Now, more than ever, we need your help. Following a difficult 2019 season, we were informed we will not receive anticipated funding from one of our long-time provincial government partners, and of course at this year's festival we were severely impacted by the onset of COVID-19. This triple blow now presents a significant threat to the future of TOsketchfest… but we cannot quit!
Project: Fifteen Forward is a fund raising campaign to overcome these short-term challenges, and to create a stable foundation of support for the NEXT fifteen years of The Toronto Sketch Comedy Festival.
We're committed to producing our Best of the Fest Award Show at a future time.
This giving season, please support PROJECT: FIFTEEN FORWARD!

Fifteen Forward Donors:
Thank you to the donors who have made contributions to the Toronto Sketch Comedy Festival's 15th anniversary season.
This list includes gifts made between July 1st 2019 and February 15th, 2020. Please let us know if there is an error or omission.
$1000+
James A. (Sandy) McIntyre, Don Ferguson
$500-$999
Constable Inc. , Susan Kent, Ron Tite
$200-$499
Susan Cavan, Susan Coyne, Chris Earle, Mike Kiss, Damien Nelson, Kurt Smeaton
$100-$199
Mim Adams, Coleen Beaton, Krista Dalby, Richard Gasee, Vincent Jones, Chloe and Henry Korenblum, Lil Toby, Megan Mackeigan, Tom Quinn, Klaus Schuller, Susan Smythe-Bishop, Naomi Snieckus, Johnathon Sohn, Rick Szabo, Marni Van Dyk, Anonymous x 3
$10-$99
Samantha Allen, Beckaloobob, Tim Blair, Paul Blinov, Melanie Bradshaw, Oona Cass, Jennifer Compton-Duthie, Dan, Megan Deeks, Brian Edwards, Lenny Epstein, Elizabeth Anne Fenn, Steve Fisher, Derek Forgie, Sarah Fowlie, Tony Gilroy, Inmar Givoni, Morgan Gomes, Adam Growe, Megan Hamilton, Jhanele Hatton, Angie Heydon, Greg Hicks, Peter Hill, Melanie Hunter, Virginie Jaran, Will Jardine, Shannon Lahaie, Michael Lake, Kathryn Landon, Victoria LeBerge, Chris Leveille, Christina Loeffel, Paul Kern, George Komorowski, Mike Kronby, Jenny Kuhelj, Keitha Lamey, Arnie Lash, Spencer MacDonald, Sandy Macfadyen, Ian MacIntyre, Lee-Anne McAlear, Solange Murciano, Stephen Murray, Sebrina Natalizio, Gord Naunton, Mary Neilans, Johnny Opao, Laura Peever, Yvonne Reitmeier, Cathy Rivard, Garrett Rodman, Lori Salter, Nadine Simunic, Matthew Smith, Tim Smith, Russ and Nancy Thompson, Anthony Tortorici, Laura Toth, Laura Tyson, Unstoppable Failure, Brent Vickar, Susan Wallis, Meghan Warby, Hayley Watson, Glenn Weiers, Peter Wolf, Mimi Woo, Wendy Woolnough, Tara Egan Wu